Best Flood Water Damage Restoration Company All Across Perth
Water damage has been a growing concern in many areas nowadays. There can be many reasons for the water damage such as intense rainstorms, Leaky or Broken Pipes, etc. Improper flow of water may also cause water flooding. Flood Damage Restoration Perth is the perfect organization for providing remarkable services to customers at the time of water flooding. The reason for the floods can also happen if the ground is too saturated with rain to grab more water anymore.
What Are The Benefits to Take Quick Action During Flood Damage?
It is truly said that there is a need for quick action during flood damage. Water damage is undoubtedly is very much frustrating. Flood damage is also causing ample trouble. There are many benefits to take quick action during flood damage. Flood Damage Restoration Perth is always recommended that you must take immediate steps to extract the water hence, dry the particular affected area. Major benefits of taking quick action during flood damage are as follows:
Generation of Water-Borne Disease
If you will take immediate steps during flood damage, it will provide the greatest benefits. If you don't take the necessary steps for clearing flooded water it leads to the Generation of water-borne disease. Hence, it is important to dry out water as soon as possible.
Affect The Furniture
Undoubtedly flood damage may affect the furniture. Most of the furniture which is made of wooden is affected. Therefore, it is always recommended to take immediate steps to remove the flooded water as soon as possible. If you take lesser time to extract the water, it is more likely to save your precious items. Therefore, the greatest benefit to take quick action during flood damage is to save the precious items.
Cause Bad Odor
Flood Damage Restoration Perth always suggested taking quick steps to clean the affected areas due to water flooding. Standing water may cause a foul smell along with being responsible for causing ample problems. You need to dry out the particular place quickly to avoid the futuristic problems which can cause standing water.
Basement is The Serious Concern
If you have a basement, then flood damage is a serious concern. If your basement gets affected hire professionals as soon as possible. The greatest benefit of immediate steps is that they will clear out the basement.
It Will Also Affect Appliances & Electrical Systems
Flood damage can affect Appliances & Electrical Systems up to a great extent. A major appliance includes washing machines, dryers, furnaces, dishwashers, and refrigerators, as well as electrical wiring, etc. Hence, it is always suggested to take the necessary steps to clean out flooded water quickly.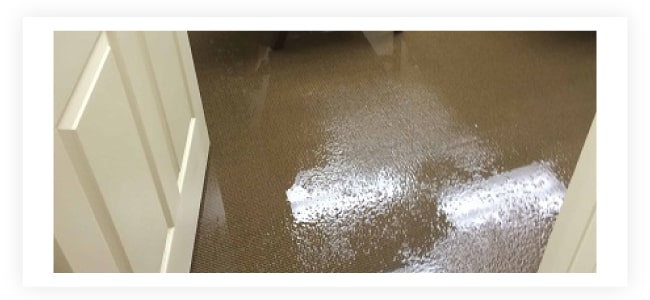 Why Choose Professionals For Flood Water Damage Restoration Perth?
Cleaning flooded water is a challenging task. It takes a lot of time and particular equipment for the water cleaning. It is obvious that the longer the water stands it will cause extensive damage. Carpet cleaning Perth is popular for providing excellent services to the customers. By hiring professionals for water damage restoration services will quickly analyze the situation, extract water, and hence limit water damage.
1. Emergency Flood Damage Restoration Services
Professionals are providing emergency services during the flooded water. Our team is always ready to provide water damage restoration services to the customers.
2. Advanced Equipment and Tools
The experts are using top-notch equipment and tools which are very much efficient in removing the flooded water from the affected area. There is certain equipment for removing the water from the basement.
3. Highly-Skilled Experts
If you are looking for water damage restoration services, must hire well-reputed professionals. our professionals are known for providing remarkable services. There are many companies that are providing highly skilled Experts.
The reason for the damage can be due to storm floods, flooded basements, broken pipes, sewage backups, or an overflowing toilet, etc. We at Carpet Cleaning Perth will give your life back to normal condition immediately. Our professionals will even work with full dedication to help you out. flood damage restoration Perth offered an excellent platform to overcome the problem of water damage.
The Extremity of Hiring Flood Water Damage Restoration Perth
At Carpet Steam Cleaning Perth, our services are very much fast that we immediately respond to our customers as soon as they approach us. If you encountered water damage due to any reason, let our well-experienced professionals provide you best restoration services to perfectly clean your water-related disaster. Our compassionate, as well as dependable specialists at Flood Water Damage Restoration Perth, will clean up your disaster quickly and perfectly! We provide you perfect peace of mind in case of emergency. Call us for a free and no-obligation estimate and also gracefully Book an Appointment.